Humanitarian Intervention: Free Homes For All In Jackson, MS
When mass suffering and death are results of human rights violations that have yet to be rectified then governments, social organizations, and even individuals have a right to intervene. Poverty and injustice stemming from the gross human rights violation of slavery and subsequent institutional racism has opened up a legal window for more radical action than voting to be taken. Now add the recent disenfranchisement of Jackson, Mississippi voters and it is simple to conclude that immediate intervention is necessary.
A humanitarian intervention is now underway that will drastically change the economic conditions of African American residents for the better. Human Rights Policy Officers are intervening to help the citizens of Jackson assert their right of self-determination which makes the city independent of any racist federal or state control as recently passed by house bill 1020. New policies from this humanitarian intervention includes making all housing free.
"Residents are unaware of their right of self-determination just as they are unaware that decent housing is a human right. It has been acknowledged at the United Nations level that the real estate industry causes deadly human rights violations. Once we assert our right of self-determination in Jackson, we will implement reparations policies which include free housing for all," says Human Rights Policy Officer Ramzu Yunus.
In order to keep Jackson away from racist control and implement the free housing program, residents must sign the independence referendum. Via the referendum residents agree that, as Afrodescendants, they choose to assert their right of self-determination and take independent control of Jackson free from any federal or state racist domination.
Referendum signatures are being collected by Human Rights Policy Officers and other volunteers throughout the city. The goal is to collect at least 55,000 signatures which represents a majority.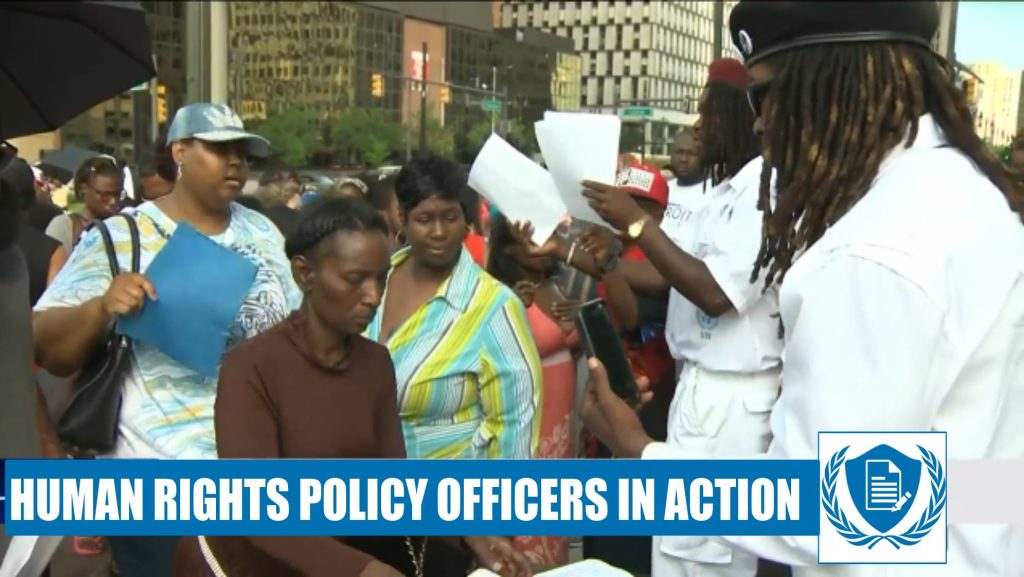 Jackson residents who are interested in free homes and grants are asked to call the Human Rights Law Center (888.999.6530) as well as apply and learn more via the Republic of Jackson website (www.jacksongov.us). All residents of Jackson should at least listen in on a web conference instead of remaining ignorant of their rights and easily victimized. Residents can join the conference every Monday by simply clicking the following link at 7pm CST: www.justiceconference.live/Jackson.
"Contrary to assumptions, attaining justice and prosperity is easy if people know their rights and stand up to assert them. Homes will be allocated to the people of Jackson for free. That is their right and we will make sure they enjoy that right. Lives are being destroyed due to homelessness and gentrification so we do not have time to play the political activists protest games nor depend on the current system when we have our right of self-determination," remarked officer Yunus.