Election Observatory Gives Russia A Human Rights Victory Over USA In the "Cold War"
The Eurasian Observatory for Democracy and Elections (EODE) can be termed a "neo-battalion" as it emerges as a heroic entity in the "Neo Cold War" between the United States and Russia. Led by Luc Michel, EODE is giving its support to Afrodescendants in the United States that are struggling to assert their human right of self-determination.
Upon request, EODE has joined forces with USA-based Human Rights Policy Officers organization established by Ramzu Yunus. Human Rights Policy Officers have been spreading awareness of the right of self-determination as the best solution for racial injustice. The group is organizing Afrodescendants to assert that right. So far they have rallied hundreds of thousands of people in Detroit to vote for independence. A provisional governing council then unilaterally declared independence after suffering heavy violent political repression at numerous peaceful referendum assemblies and elsewhere. EODE has publicly announced its support of the new self-proclaimed Republic of Detroit. EODE has assisted in the independence of states such a Crimea, Abkhazia, Transdnistria, Nagorno-Karabakh, Donbas and others.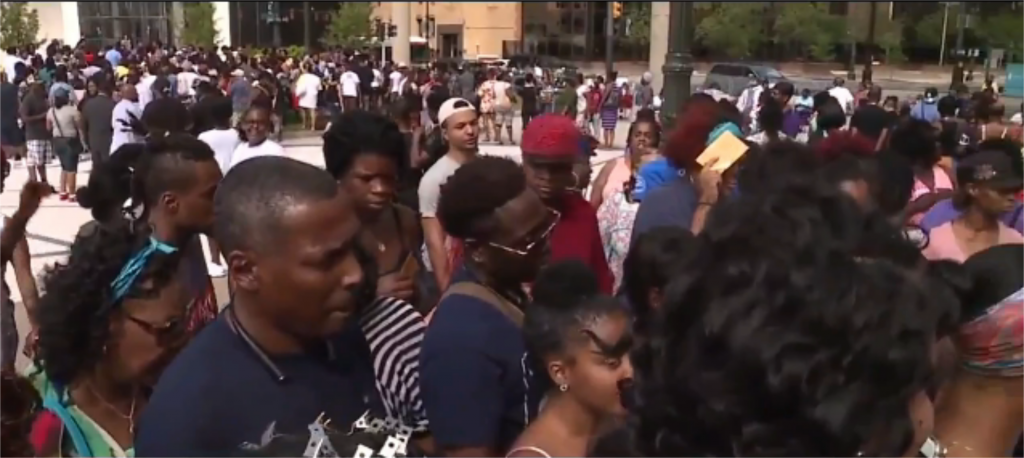 The United States has declared meddling in its domestic political affairs such as elections as illegal and has been censoring Russian organizations and handing out indictments like the one for Alexander Yonov. EODE has found a way to lawfully meddle in United States political affairs and even put soldiers on the ground there if necessary. These actions are lawful via the right of self-determination. The right of self-determination gives oppressed peoples the right to declare independence from colonial or racist regimes and secede from human rights violators. According to international law, when a people struggle to assert their right of self-determination they are then outside of local jurisdiction and can receive assistance in their struggle from the international community. International law declares that Afrodescendants "entitled to the right to self-determination to restore to themselves that right by any means at their disposal" and "such peoples are entitled to seek and to receive support in accordance with the purposes and principles of the Charter."
Afrodescendants in the United States are a majority in approximately 1200 cities or areas across the country. With that many areas and fifty million people declaring independence, such a breakup would be catastrophic. The breakup of the Soviet Union dulls in comparison. Luc Michel has been rallying human rights defenders and anti-imperialists worldwide to support the Afrodescendant struggle for self-determination and the Republic of Detroit. If the law is allowed to take its course then Russia has emerged as the inevitable victor in this "Neo Cold War".