Russian alliance pledges $300 billion to African American independence and reparations
As the United States gives away hundreds of billions of dollars of its taxpayers money to the Ukrainian government for a proxy war, Russia pledges three hundred billion dollars to the African American war against human rights abuse and oppression in America.
Human Rights Policy Officer and initiator of the Afrodescendants in USA independence movement Ramzu Yunus is in Russia being hosted by Wagner Group organization called "Leader". The Russians have joined the political and military alliance called North Atlantic Peace Organization (NAPO) which was formed by Yunus and global activist Luc Michel who heads the Eurasian Observatory for Democracy and Elections (EODE). The EODE monitored elections in Crimea and the Donbas region of Ukraine among other places.
A priority of the alliance is the realization of independence for Afrodescendants in the United States. Most African Americans are unaware of the fact that they have the right of self-determination and can collectively take independent control over areas in which they live. Since 2016, Yunus and the Human Rights Policy Officers have been advocating asserting the right of self-determination as the only option for African Americans to receive guaranteed justice and reparations.
Yunus has held meetings and discussions with government officials and other stakeholders in Russia. An agreement was reached availing Yunus and NAPO the ability to trade Russian petroleum products which could earn hundreds of billions of dollars to finance the human rights movement and funding of a monetary reparations system for Afrodescendants in America.
Being that doing business with the Russian government is illegal for United States citizens, Human Rights Policy Officers are organizing African Americans into an independent international political status by which they can lawfully share the revenue. African Americans can sign up for a reparations account (www.reparations.app) which at the same time acknowledges their consent to assert their right of self-determination. They are asking that at least twenty million people register. "If enough people register then we not only can take control of the over fifteen trillion dollars of assets in our communities all over America, but can now transact with the hundreds of billions of dollars in Russian petroleum. That is enough money to start our own stable economic system in which everyone is financially secure", says Yunus.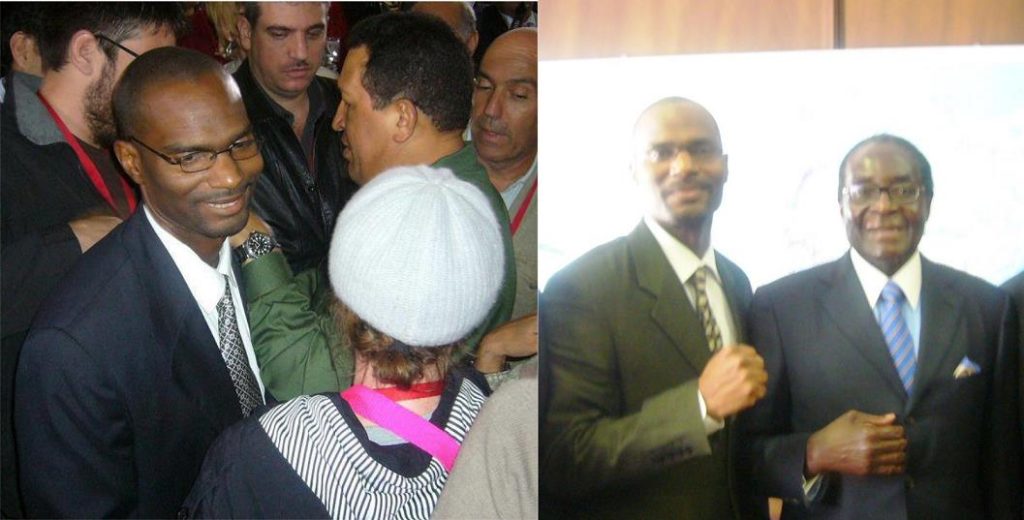 Yunus recently published a message on YouTube (see below) urging African Americans to register on the app and assert their right of self-determination in order to receive the economic benefit as well as justice and to avoid the coming danger of international war actions on American soil.