Free Homes For All In Detroit: Human Rights Ends Crisis
What would you do if you knew that asserting a basic human right would get you a free home or erase the amount owed for the home you are paying for? That is exactly what could happen if you assert your right of self-determination.
The right of self-determination gives the African American community the ability to take political control over any area upon which they live without any sanction from current government since current government is by default and never was the choice of the formerly enslaved. In a majority African American city such as Detroit, the collective can simply unify their consent to independence and take charge of the whole city. "I know that we are not accustomed to such actions but it is the law and the only guaranteed way to end the economic and housing crisis we are in which will only get worse," says Human Rights Policy Officer Ramzu Yunus.
Human Rights Policy Officers are teaching Detroit residents about their right of self-determination and helping residents to enjoy this right after they unilaterally declared independence of Detroit (now the Republic of Detroit) on July 4, 2021. The Detroit Free Housing Authority has been created to manage the allocation of free properties to residents. Illegitimate government is in opposition to the action and have hired at least eight attorneys to try to find a legal way to stop it though it is impossible to lawfully stop people from asserting their right of self-determination. Illegitimate government has turned to unlawful defamation utilizing the media to call it a scam in order to discourage residents from exercising their right. Still Human Rights Policy Officers continue and have warned that any physical interference will be lawfully dealt with which includes armed conflict.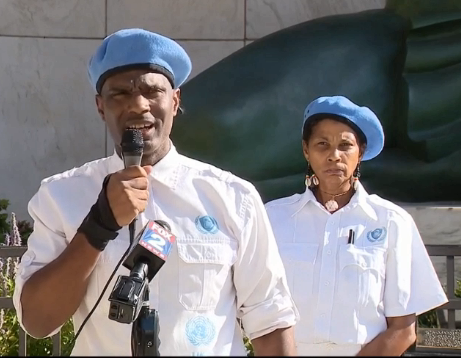 Residents in need of free housing are encouraged to call the Human Rights Law Center (888.999.6530) to learn more and be allocated a property. Also any concerned community members are encouraged to assist in this humanitarian intervention and to call for information on getting involved. The Republic of Detroit's website is www.detroitgov.us on which residents should register their consent and for a home.